Apps you need
FIVE apps to make your group trips stress-free
The phrase "it's not about the destination, it's about the journey" is an understatement when most of the journey is just trying to find one date all your mates can do 😱 Group planning can be one of the biggest hassles of holidays and you and your mates haven't even boarded the plane yet.
Welcome to the digital era baby 😎
Here are five apps that are going to get your group trip out of the group chat stage 🏝️🙌
To plan the whole trip: Howbout
Find cheapest deals: Hopper
Make it a surprise: Lucky Trip
Split your bills: Splitwise
Capture your holiday: Lapse
1. Howbout: To plan the whole trip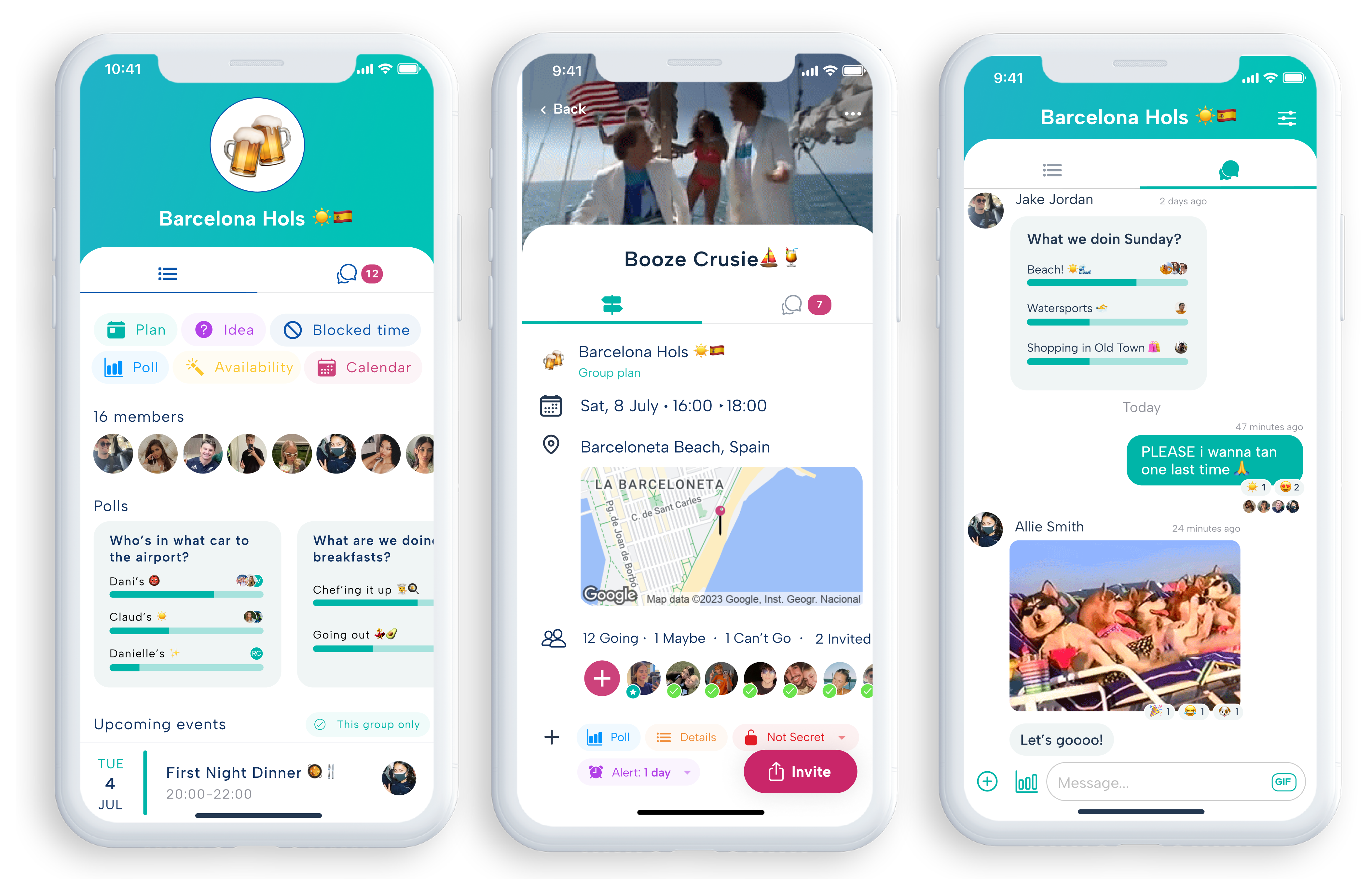 But how are you supposed to even begin the planning process when it feels like everyone is busy 24/7? 🤔
Howbout is the best app for planning group trips. Stop the back and forth on group chat trying to find a date that works for everyone, Howbout can instantly work it out for you, keeping all the details in one place 🙌
From hitting the slopes for ski season⛷️, tanning it up on the beach in the summer 🌞 and everything in between, if you actually want to get your holiday out of the group chat - Howbout is the app you need.
🗓 Share and sync calendars - With Howbout's shared calendars or instant availability finder, you can easily see which dates all your mates are free, making it easier to get that holiday booked. Sync up your calendars (whether it's your phone calendar, your work calendars or any other calendars you subscribe to online) and let your friends factor that into your availability, if you'd like! You'll always be in full control of what you share and what you keep private.
📊 Send polls - Got a choice of dates? Not sure which hotel to stay in? Easily make a poll within the app to help throughout the decision-making process.
💬 Group and plan-specific chats - Every plan and group on Howbout has its own built-in chat! Keep conversations on the plan without worrying about losing all the key details up the group chat. All the details and conversations in one place.
📸 Share your pics and vids - Send pictures and videos into the group chat on Howbout. From photos of the hotel and exciting things to do to videos during the trip of your friend falling into the pool - share with the group in Howbout.
🕺 Turn ideas into plans - Get the ball rolling with different holiday activity ideas, or make an idea for the whole trip itself! With ideas on Howbout, you can keep track of all things you want to do so you've always got options to suggest.
2. Hopper: Find the cheapest deals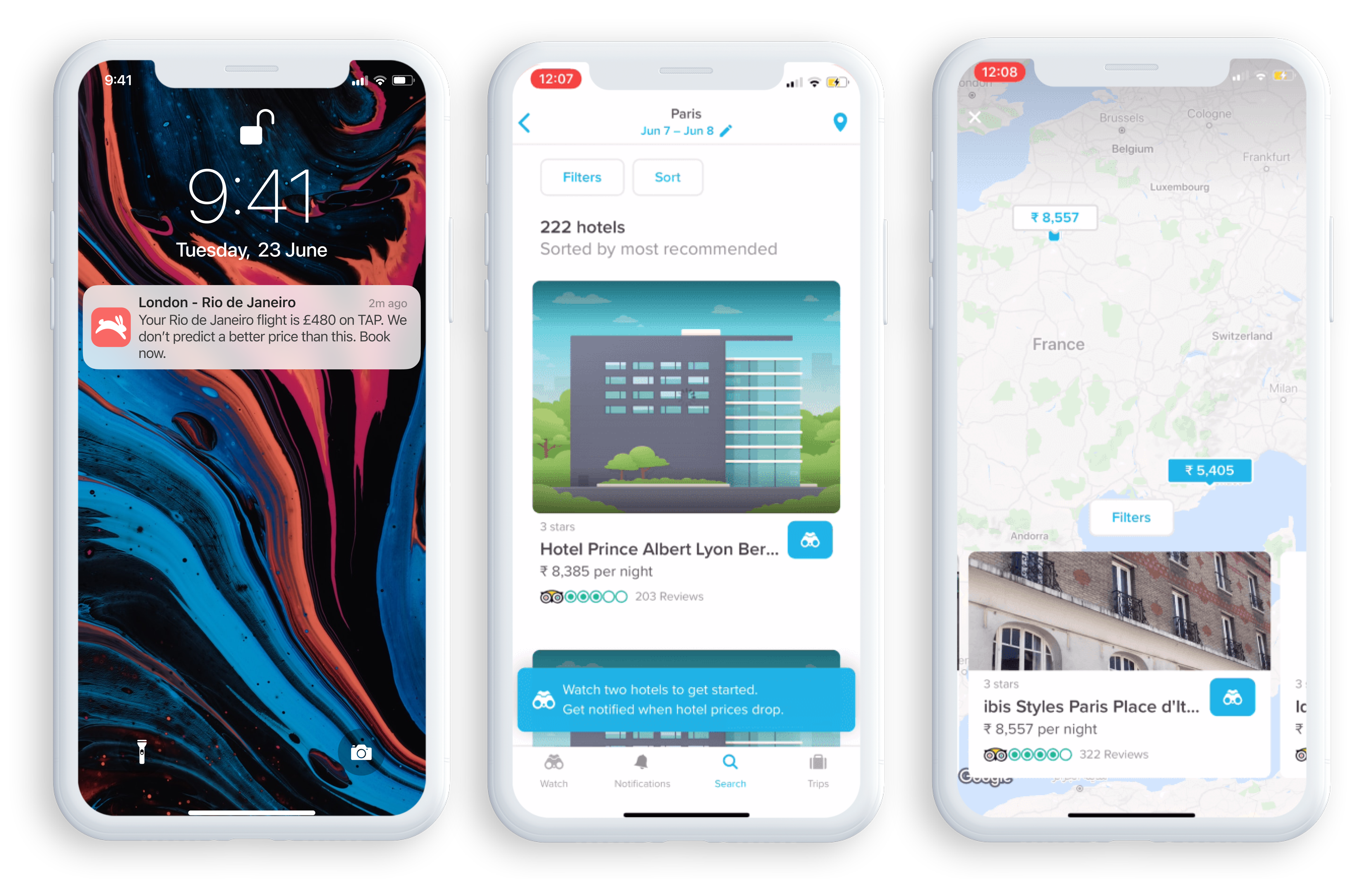 Ok - you've nailed down the dates. Now it's time to get flights and hotels booked… for cheap🔎
Hopper is a quick and easy way to find the cheapest flights, hotels and rental cars online. The app analyses over 30 billion price points so you know that you won't miss any deals when it comes to booking. It also uses its algorithm to predict the best time to book it and send you a notification when the time's right ✈️
Once you've polled what the group budget is on Howbout, Hopper will make sure you keep to it 🙌
3. Lucky Trip: Make it a surprise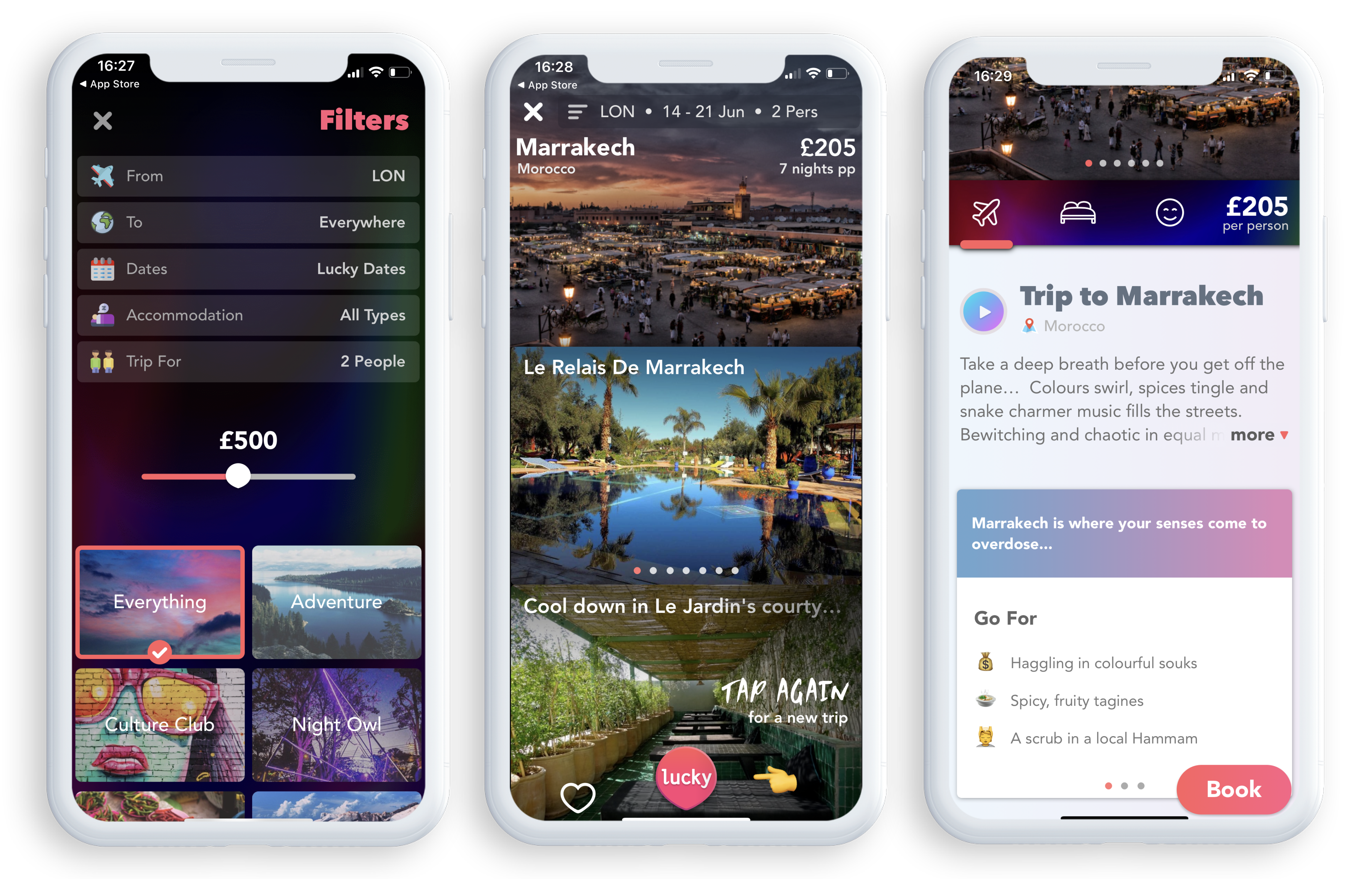 You know those TikToks where a random influencer throws a dart at a map and decides to go on holiday wherever it lands on a whim? You can live that surprise fantasy with the Lucky Trip app 🗺️
Once you've got the dates nailed down through Howbout, Lucky Trip picks flights, hotels and one thing for you to do whilst you're away 🙌 The app chooses out-of-the-box activities that you'd never have thought of choosing. Take the stress out of deciding where to go and what to do by booking through Lucky Trip.
4. Splitwise: Split your bills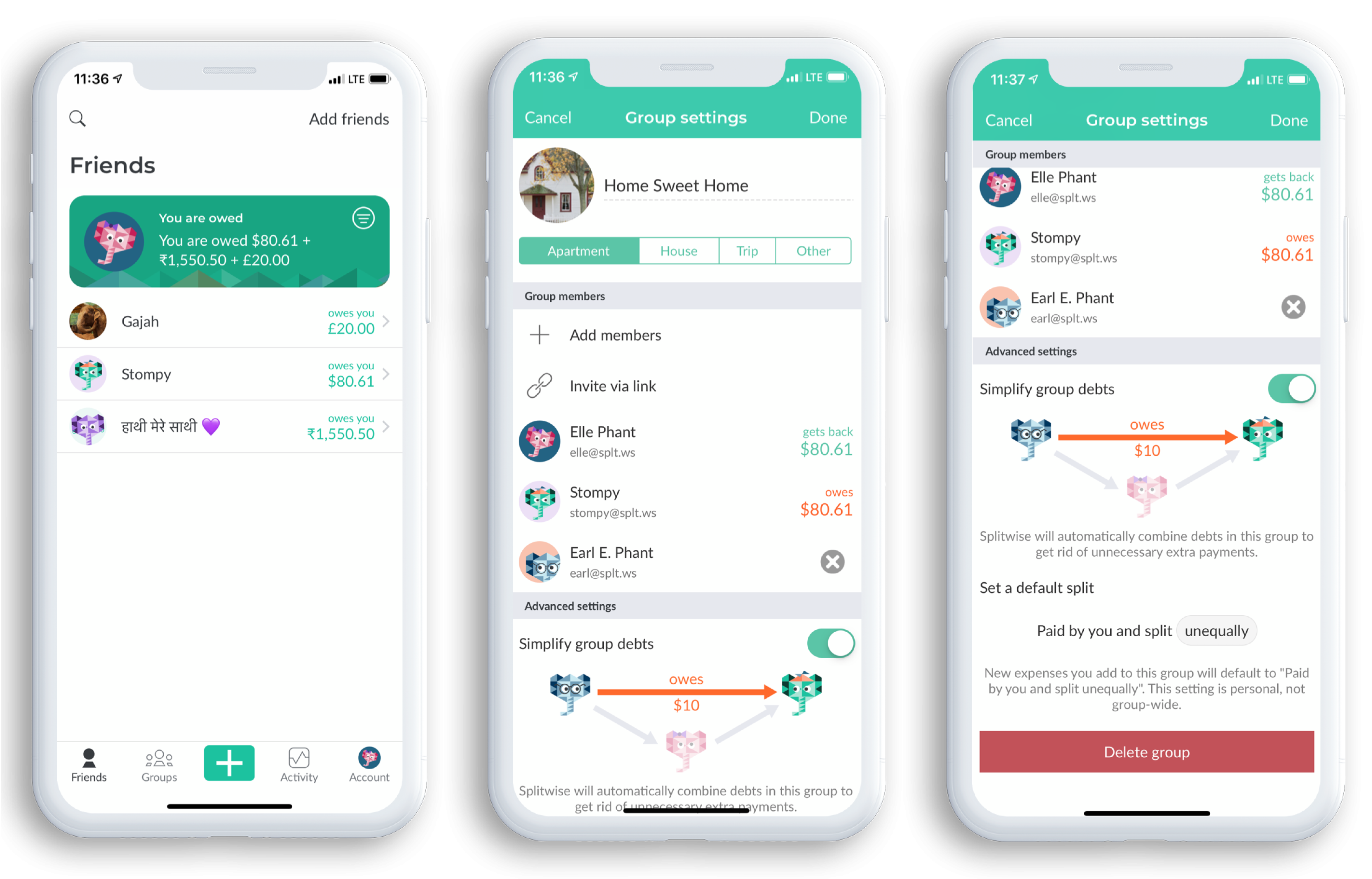 It happens every time you go out on holiday - the bill arrives, the calculator app comes out and the arguments about how you managed to pass GCSE maths start 👹 Dispel these vacation vexes with Splitwise (with or without the maths GCSE).
On Splitwise, you can track shared expenses, balances and who owes who that money for cocktails by the pool at the end of the trip 🍹🏝️
Make the process even easier by creating a group specifically for your vacation and link to it from Howbout. Say goodbye to the "I got the taxi so you can get the drinks" arguments and actually relax on your hols 😌
5. Lapse: Capture your holiday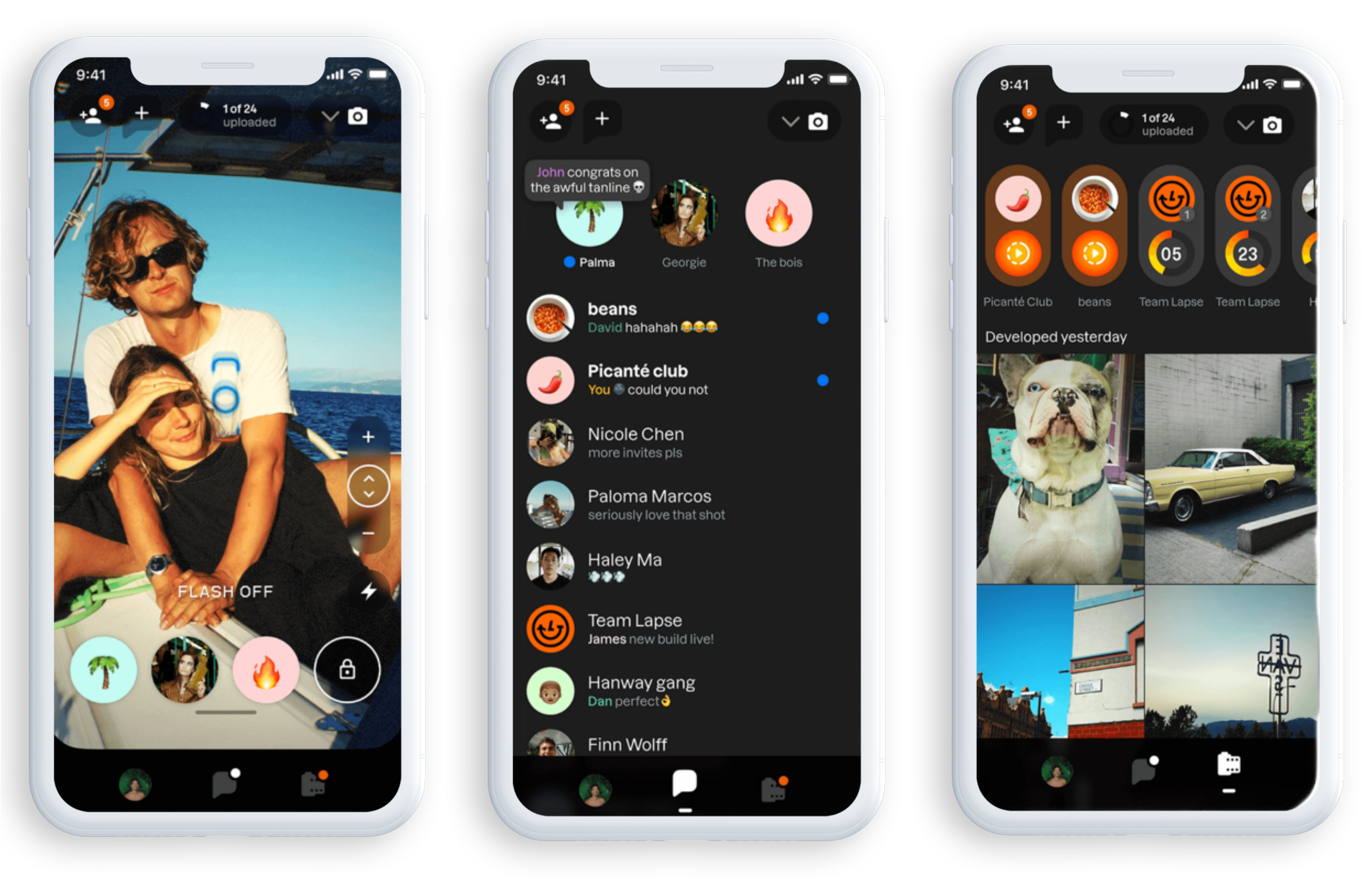 If you, like us, spend the months after your vacation scrolling through your camera roll with serious holiday blues, reminiscing on the times you were on a beach and not in the office - this one's for you 💁‍♀️
What's better than looking back through your camera roll? Looking back through spontaneous snaps from everyone on your trip, from lazy beach days to feral drunken pics you forgot you took 🏖️
Lapse is an invite-only digital disposable camera. You and your mates on holiday take photos together on the same roll - no reviews, no edits, no selfie cam, 36 shots per roll 📸 The pictures 'develop' 24 hours later and everyone can view them. Think ✨early 00s vibes✨
Ready to get that holiday out of the group chat? 🫡
The best group planning app is the one that's going to actually get your vacation out of the group chat - and that's Howbout. 🔥