Apps you need
Five apps you need to get more quality time with your partner
Recent data from the dating app 'Hinge' has shown that the most common love languages couples are showing their affection through is acts of quality time together.
That means that getting stuck in a rut of routine and replacing date nights with being sat in front of the TV for hours can be one of the biggest pain points in most relationships.
Welcome to the 21st century, where there's a huge host of apps out there that are actually going to get you and your partner enjoying more of that quality time together.
We've compiled the five absolute best apps that you and your partner need to strengthen your relationship and keep that honeymoon phase alive.
1. Lock in quality time together: Howbout
2. Break out of the restaurant rut: OpenTable
3. Spend less time organising & more making memories: Voyage Privé
4. Discover the ultimate date night: Fever
5. Share your day, even when you're away: Locket

1. Howbout: Get time together scheduled in 📅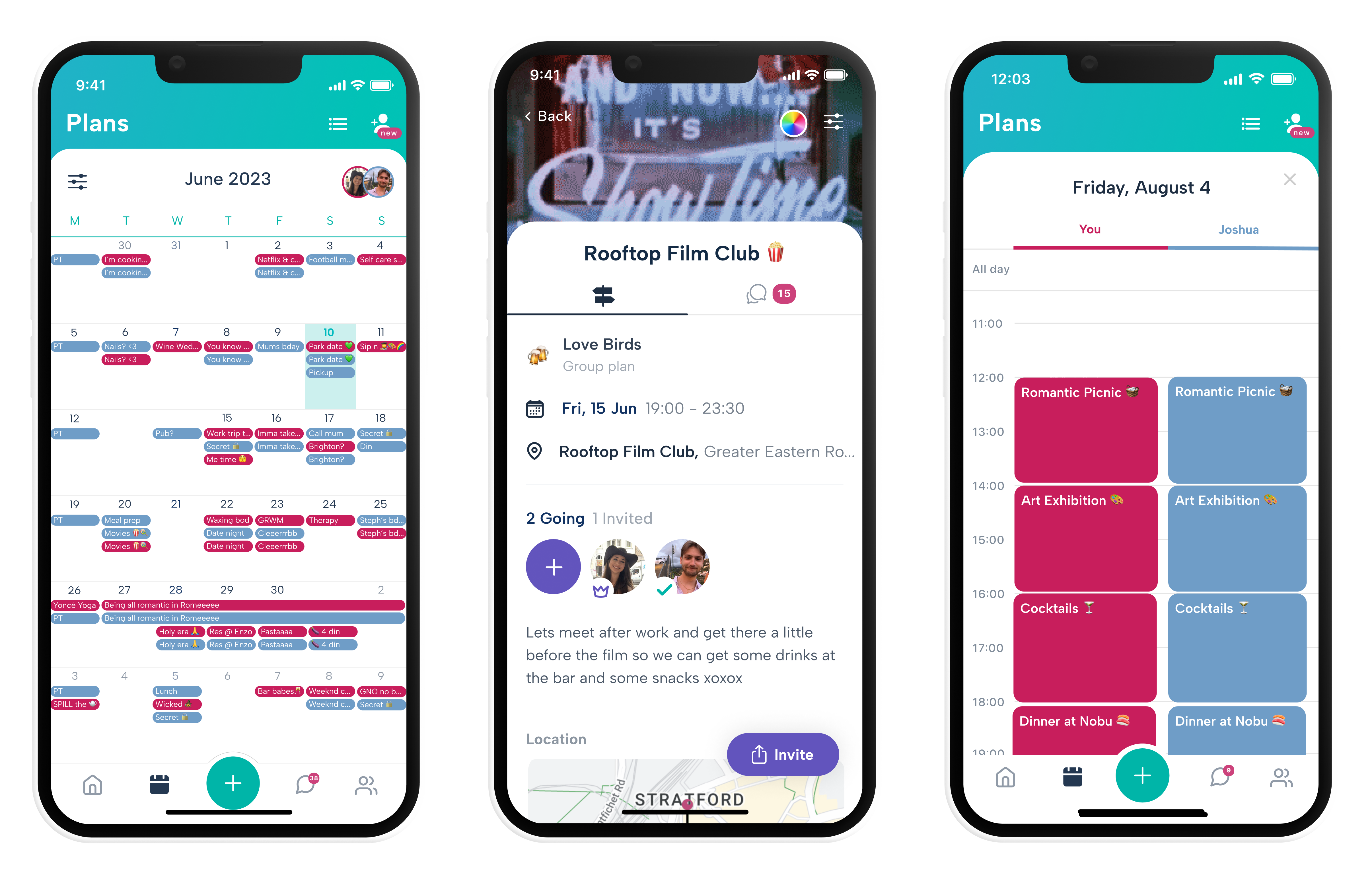 Howbout doesn't just manage your time and your schedule, but it manages your relationship and how you and your partner spend time together too. The app's features for finding time to spend together and co-ordinating different schedules around each other means that the two of you will easily be able to see what night's work for that special time together.
With Howbout, you can share your calendar with your partner to easily find when you're both free. Whether it's an impromptu date night, or a romantic getaway, this is the best way to get your plans locked in (pro tip: it works even better if you keeping the sparks flying with a surprise 🤫).
Don't worry if you've already got your schedule in another calendar, you're able to sync all of them straight into the app to keep track of it all together in one place.
Howbout also has a ton of features that add to the fun of planning your next date night: you can keep track of all your plan ideas and then easily get them scheduled when you find the right time; or keep a countdown till your next big date night with Howbout's countdown feature! Start making quality time a constant in your relationship again, without the stress and manual effort of booking it in.
2. OpenTable - Discover & book new restaurants 🍽
The conversation 'Where do you want to eat?', 'I don't mind', 'I don't mind either' is probably one of the most heard things between couples - and it always ends up with going to the same restaurant you head to every week 🥲 Let OpenTable widen your restaurant knowledge for you 💅
OpenTable lets you browse through a huge range of restaurants, see their availability, and book a table before the 'where do you want to eat' conversation has even started. Bringing you exclusive deals and rewards (date night does not need to break the bank 💸), an easy reservation process, and huge list of the trendiest spots, OpenTable removes all stress from the dining side of dates.
And the best part? With their endless range of restaurants, you and your partner can try a new restaurant every week! Whether it's a long romantic meal or a quick pit-stop before heading off to a more exciting date - OpenTable is a must for breaking out of the restaurant rut and trying somewhere new 🍝
3. Voyage Privé - Organise stress-free couples breaks ✈️
Voyage Privé makes holiday planning simple by showing you the top deals and discounts on flights, hotels and other travel plans, saving your time and money whilst you explore the world - meaning you can spend less time combing through the planning of your next trip and get to the making memories together part 🌎
Voyage Privé notifies you when their updated list drops via email so you can stay ahead of the deals and save your money for their handpicked selection of guided tours. Now's the time to visit those far off places or try that wine-tasting tour you've always dreamed about.
Figure out when works best using that planning app you just downloaded (Howbout😮‍💨) and get it booked in! Voyage Privé makes stressful holiday planning a thing of the past, so curate that Pinterest board girl, and start training up the boyfriend to take those ultimate holiday pics 🌞
4. Fever - Find fun events and new things to do 🫶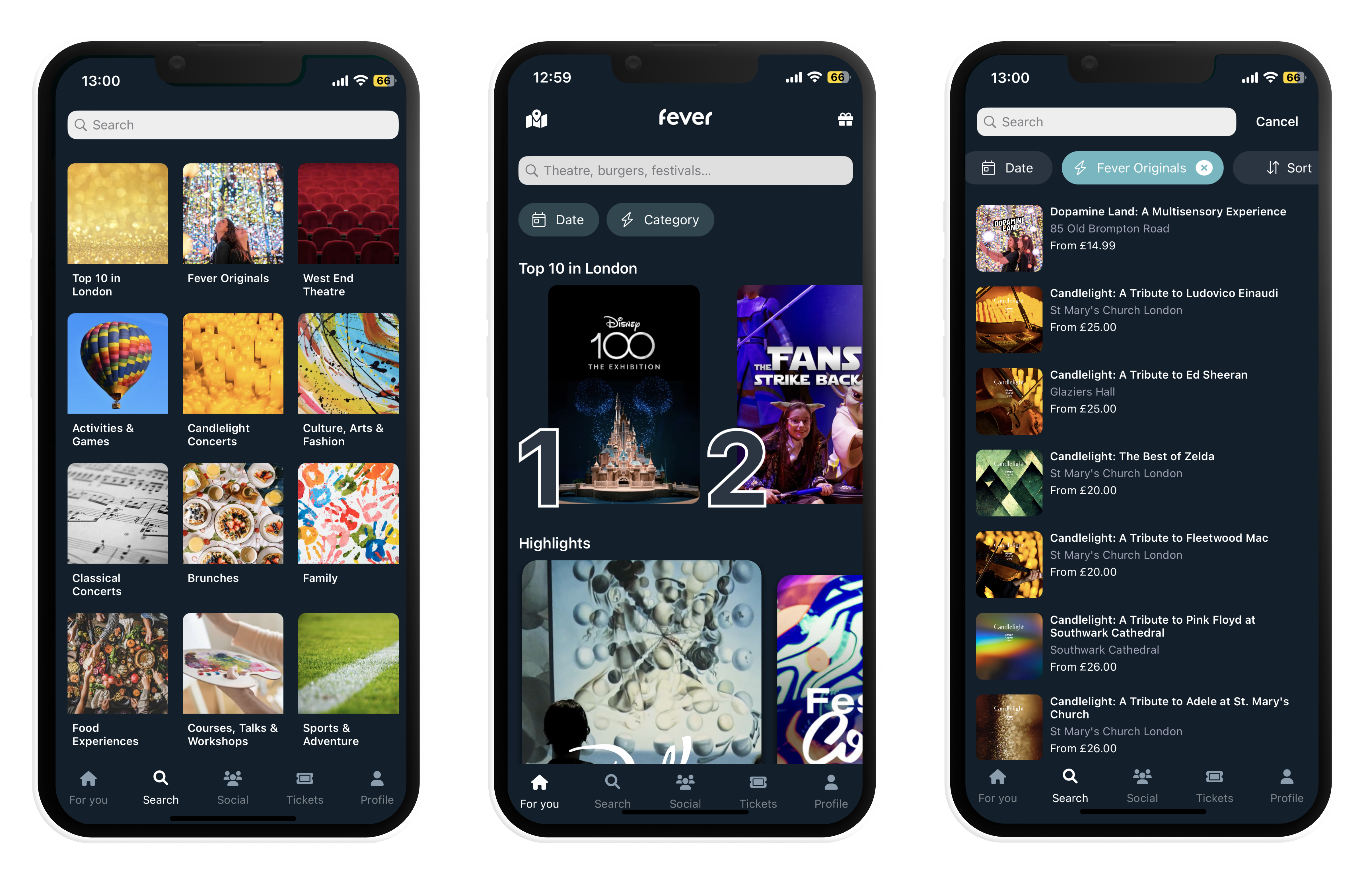 The same-old, same-old dates of dinner and a movie, or coffee, or a walk are getting boring - time to step up your game people! Planning a new experience for date night is a great way to level up that quality time with your partner.
Fever is the best app to discover events and experiences in your city. It's not just limited to concerts or nights out, it can also provide art and museum recommendations, food experiences, theatre and special cinemas, and sports and adventures - every couple under the sun can find something they'll enjoy on Fever. It's easy to book and keeps all your tickets directly on your phone.
So take a look at your Ideas list on Howbout and turn them into plans using Fever, spicing up date night. We're in our adventurous era 💅
5. Locket - Share pictures straight to their home screen 📷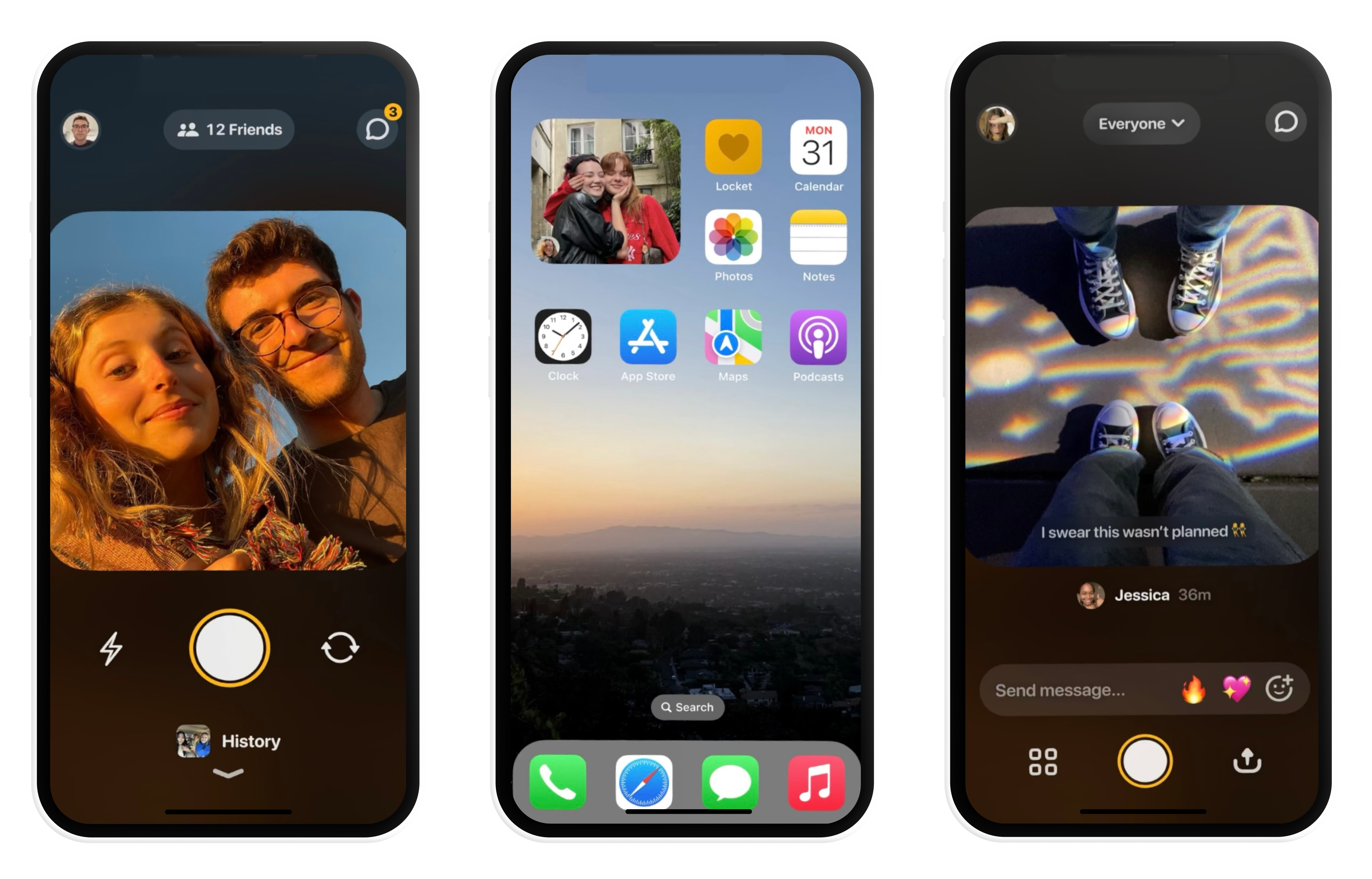 Think BeReal, but for you and bae. If you aren't able to spend every day together but are still looking for a way to share your daily moments, Locket is the app for you (and perfect for long distance relationships)
Send a photo of your day straight to your partner's home screen to show them what you're up to. Share the coffee you just spilt down yourself in that meeting or the new fit you just bought (slay💅), and receive a reply of the cute puppy your partner saw at lunch or the questionable new trim his best mate has just got 🫢
Welcome to dating in the digital era, baby! Locket helps you and your partner feel like you're together even when the shared calendar is full of individual plans. It's giving wholesome 🥹
Ready to start making more moments with your partner?
The first step is getting that time together locked. Download Howbout now and get planning 💯