Making plans
5 ways to save money when planning your social life 💸
Is it just us or is payday feeling more and more like it happens every couple of years rather than every month?
This mysterious stretching of time, combined with the calendar looking busier than ever, has left the bank feeling broken 😦
But fear not, we're here to help with our top five ways to save money using Howbout, so you can keep up the party lifestyle without the help of your overdraft 🥳
Here are your steps to success:
1. Get your plans locked in early
2. Organise DIY social plans at home
3. Take advantage of free activities and locations
4. Don't forget about Happy Hours
5. Pre-drinks are your best friends

Get your plans locked in early 🗓

Howbout's the app to help you plan your social calendar and, stick with us here, drive down the spend in doing so. Booking your social activities well in advance makes it a lot cheaper, avoiding those last-minute price rises and getting to the important bit.
Howbout makes the planning process (actually getting things booked in) a thousand times easier. You can share your calendars with friends and sync it with any other calendars you have to make sure everything is completely up to date. Next, get your friends on and get the app to automatically find when everyone is free, and get it locked in! You can also share polls to vote on when works best or to decide on any details of the plan. Congrats, you are officially that bullet-journaling girl from Insta, but honestly WAY cooler💅
With all those plans beautifully shown in your shared calendar, you'll be able to set yourself a social budget. Now, we're not asking you to whip out the spreadsheet and become a full-blow finance bro, but by calculating how much money you want to spend socialising, and even allocating how much you want to spend at each event, your bank account will thank you. No more waking up regretting those extra margaritas you bought last night because you kept to your plans like the organised queen you are 🤑
Organise DIY social plans at home 🏠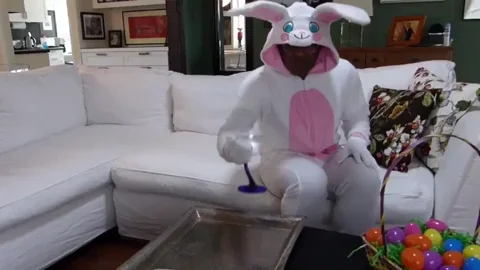 You not heard? Staying in is the new going out out 🪩 We're here to tell you that so many of your favourite plans can be done from the comfort of your own home, for far less. No more uber charges, no more money spent on end of the night food and no more overpriced drinks: you're saving bank.
Instead of that expensive bar you would have gone to, try a 'Make your own cocktail night' with your friends, perhaps inspired by your job or your worst ex 🍹
Rather than eating out, why not have a potluck where everyone brings their favourite dish (you can use Howbout's polls to sort out who is bringing what). Take it to the next level by making it 'Come Dine With Me' or 'Great British Bake Off' themed. Go on, live out your Ratatouille dreams 👩‍🍳
Have that High School Musical movie marathon with homemade popcorn and a sweets station rather than going to the cinema, or host a way-too-competitive games night instead of mini-golf 🍿
Save your bucket list of DIY social plans with Howbout's ideas (basically just plans that are without a confirmed date). That way, when you find a time you want to be social, all your plan ideas are right there waiting for you.
Take advantage of free activities and locations 💰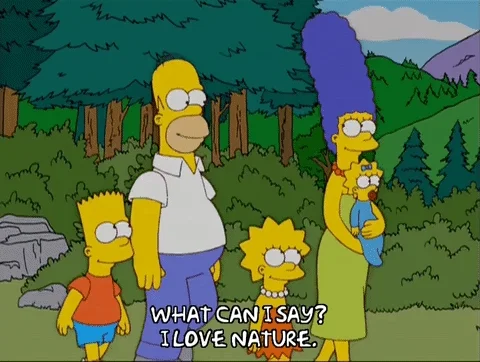 But if staying in is really just not your thing, take a look at the freebies that your area has to offer. Free exhibitions, niche museums, outdoor cinemas - soon your shared calendar will be packed while your Monzo remains untouched 🫡
The Great Outdoors remains as free as ever, so why not make that 'Hot Girl Walk' group on Howbout, reconnect with nature and become the new David Attenborough 🌲
Enter your cottagecore era, and go for a picnic in your local park - Pinterest is just waiting for you girl 🧺 So many ideas, so little time!
Don't forget about Happy Hours 🍻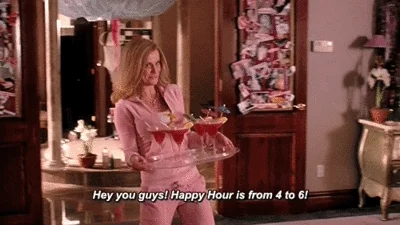 5-7pm on weekdays are a magical period of time: it's happy hours 🍾 Nothing tastes better than seeing your mates for a drink, especially when the drinks you're sipping on are half price. 🥂

Most happy hours start at five and end at 7 so for the organised baddies on a budget, you can pre-book this time in with your friends as often as you'd like with recurring events on Howbout. Having a set time a week to actually get together with your mates (and drink copious amounts of discounted alcohol) is a surefire way to make sure you aren't missing out on making moments that turn to memories.

Pre-drinks are your best friend 🤝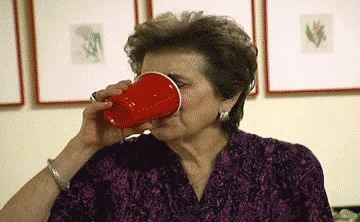 Checking your bank account the next morning after hitting your favourite pub is always a scary moment 😱 Avoid the jumpscare that honestly, no one needs when hungover, and go full out before the plan actually starts.
Block out the time before your big night out for and schedule in pre-drinks with your friends. Make sure you're getting your money's worth when you're out (by doing most of your drinking prior to the club).
Decide who's bringing what to your dedicated pre-drink event on Howbout via the chat page. Drop in a poll to see who's bringing what drinks to make sure you aren't doubling up on mixers and saving pennies in the process (BIG win in our books 💅).
Take your nights to the next level and get ready together, do some karaoke to the ultimate pres playlist, and play your favourite drinking games (we recommend Bus Driver), while spending so much less than you would with drinks at the bar 😋
Ready to enter your money-saving era?
👊 Download the app now to get planning and start filling your social calendar with plans that aren't going to break the bank. Ready, set, save 🤑